It has been a whole summer since my last post. And it seems like every post in the past year or so has echoed the idea that I am going to increase my posting rate. This post is probably not much different, however instead of trying to do better, I think I have to just commit to rolling with the punches and posting when I can.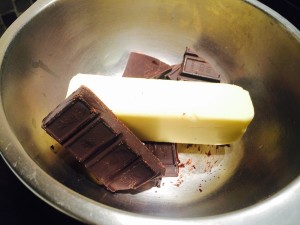 And that commitment actually drives the title of this post. Getting back to aspects of life that get lost when one is like me and runs through the days like there is something chasing him. This summer has been a whirlwind of travel, parties, work, and fun, but now that it's over and classes have started again, I've had the opportunity to pause and reflect on the good, the bad, and the ugly. To highlight a few things:
My lab work over the summer was rather awesome. Though I still do not have any results to show as of now, I learned a lot. In addition to the learning, I actually kinda liked having regular hours when I was expected(ish) to be at the lab. Yes, those hours were flexible and I took full advantage of that, but I appreciated not taking work home and juggling it with classes, meetings, and fun.
Teaching yoga and boot camps this summer has been so much fun! Even though teaching responsibilities cause me to take advantage of flexible hours, I'm reminded that I really do love leading fitness classes. Being able to positively affect someone's day with a simple hour of class is a great feeling that I'm in no hurry to give up!
Outdoors! Outdoors! Outdoors! I've had the opportunity to go camping, hiking, biking, and racing this summer. I've loved it. Just being outside in the forests and mountains has reminded me that there is so much life to appreciate outside the city, and one should take full advantage of it whenever possible.
While I would not change any of this summer's events, I realize that my favorite moments were when I stopped and took a breath. They were the times when I didn't let the rest of life take up parts of my mind while engaged in another activity. Though I have no intentions of slowing down my everyday life, I intend to try to keep things more simple. More basic. Maybe that will be making dinner at home rather than going out. Or maybe that will mean finding a better balance between work, school, and fun. Maybe it just means I turn off my phone for a couple of hours. Who know? All I know is that I'm looking forward to it!
Now, perhaps it is just me, but whenever I hear the words "back to basics" of course I think of Christina Aguilera's album. Here's the intro to that album:
But since that song is a bit old, here's a song off of Leona Lewis' latest album that I've been dancin' around to lately. It's called "I am." (yes, I realize I posted a Leona song last time… I'm okay with this)
Keeping with the theme of this post, I decided I would go back to the first recipe I remember learning. It's my mom's brownie recipe that I remember baking when I was probably 7? 8? Somewhere in there. My strongest memory attached to this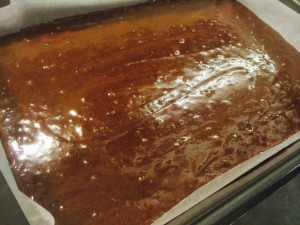 recipe is that she gave it to me to bake, but made it into a lil math problem, telling me to make only an eighth of the recipe and then bake it in the toaster oven. Whether her intention was to teach me math or to get herself a fresh brownie is unclear. Regardless, it achieved both purposes and also taught me that I love baking! (I also remember trying to divide an egg in half and failing. We decided          the whole egg was okay)
BROWNIES!!!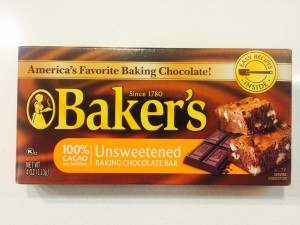 from my mom's recipe book
Ingredients
4oz Unsweetened Chocolate (I've always used Baker's)
1/2 cup (1 stick) Butter
2 cups Sugar
4 Eggs
1 tsp Vanilla Extract
1 cup Flour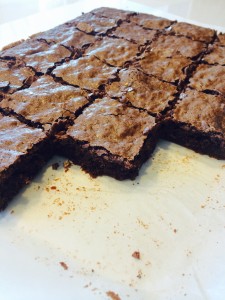 Preheat oven to 350 degrees. Grease a 9×13 pan or line pan with parchment paper.
Place chocolate and butter in double boiler and place over medium heat. While chocolate and butter melt (stir every few minutes), mix eggs, sugar, and vanilla in a medium bowl with whisk.
Once chocolate and butter are completely melted, remove from heat and let sit for a minute or two. Then pour chocolate into egg mixture and stir a few times. No need to completely mix in the chocolate yet. Next, add the flour and mix, completely incorporating flour while avoiding over beating batter.
Pour batter into prepared pan, spreading out towards corners as needed, and bake for 23-25 minutes. Check brownies with toothpick. I personally like the brownies to be a bit more dense, so my toothpick will have a bit of brownie on it when removed.